Nashville Lumber and Building Materials Company
for Professional Contractors and Builders.
We were honored this year to be recognized by LBM Journal as a dealer of the year for 2023.
Our Store Hours:
Monday – Friday: 
6:30am – 4:30pm 
Closed Saturday & Sunday
Location:
523 Thompson Lane,
Nashville, TN 37211

Long nashville History of Quality and service
Walker Lumber & Supply has been providing quality building materials and unmatched customer service to Middle Tennessee's building professionals since 1949.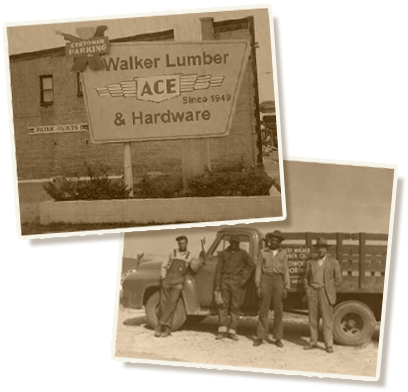 From pro builders to weekend warriors our lumber yard and building supply store has everything you need to get your project done.
Not sure what you need? Let our design team figure it out for you with a combined 60 plus years of experience. Trusted by all the top pro contractors in middle TN.
With our fleet of delivery options, we can deliver all over middle Tennessee. We also offer first run and same day services. We will get your material to you safely and where you need it. 
These well known brands are just a few of the many great brands we carry. 
We have all the products and services you need.
If you are doing home improvements, planning a remodel, or building new, we have generations of experience and knowledge to share, and we look forward to helping you with your next project. We carry a full-line of lumber and wood products for everyone from the do-it-yourselfer to the building professional. Our lumber is selectively sourced for quality, and comes in a wide range of sizes, including those hard to find long lengths. We take pride in the lumber we stock and our unmatched customer service. For items we do not stock, many can be obtained in 24 hours or less. Let us know what you need and we will make every effort to source it in a timely manner.

At Walker Lumber & Supply, we are so much more than your average hardware store. We are staffed with friendly employees who have actual trade skill experience in everything from hardware to home repair. Our affiliation with Orgill, Inc. and Benjamin Moore Paint assures you'll get the expert help and advice you're hoping for from a hardware and paint store! Come on in and see us. You can search our stock of plumbing, electrical and hardware supplies to find everything the big box stores have and many items they don't, right here in your own neighborhood! Need 3 screws? We got you covered! We sell many screws, nuts, bolts and washers by the each. Need fasteners by the hundreds? We can cover that too! We enjoy strong and reliable relationships with our vendors to get you what you need in a timely manner.

At Walker Lumber & Supply, we know every building project is different, and it's not always going to be about lumber. That's why we have an extensive product line of building materials. We have just about everything you need in stock. From the foundation to the roof, to the back yard, we have the right products to complete your project.
If you are a building professional, we are here to assist. We know being a contractor is a balancing act. Very often projects are multifaceted with strict time frames and sometimes things don't always go as planned. Let us know what you need and how we can help. From on time delivery to special building products specific to your project, talk to us and we will do our best to make it happen
Application For Store Credit
Download a
credit application
Enployment Application
Download the
employment application
Freight & Return Policy
Download the freight
and return policy
Credit Card Authorization Form
Download Credit Card
Authorization Form
To view our health benefits and coverage please go to https://transparency-in-coverage.uhc.com

When agreeing to a delivery you are opting in to Walker Lumber SMS update messaging system. You may opt out at any time by following the opt out instruction within the messaging. Message and data rates may apply. Contact customer care [email protected] for any questions or concerns.